About us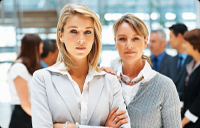 World Food Safety Council (WFSC) is the keystone for risk assessment and accreditation in the field of food safety.
In close collaboration with national and International authorities and in open consultation with its stakeholders, WFSC provides independent scientific advice and clear communication on existing and emerging risks. WFSC was created as part of a comprehensive programme to improve food safety, ensure a high level of consumer protection and restore and maintain confidence in food supply. In food safety system, WFSC produces scientific opinions and advice to provide a sound foundation for policies and legislation and to support in taking effective and timely risk management decisions. WFSC's remit covers food safety, nutrition, animal health and welfare, plant protection and plant health. In all these fields, WFSC's most critical commitment is to provide objective and independent science-based advice and clear communication grounded in the most up-to-date scientific information and knowledge. WFSC's goal is to become globally recognized as the reference body for scientific research and accreditation on food safety.
"Food is essential to life. We are committed to ensuring food safety".